BOOKS OF INTEREST TO WRITERS

For your convenience, all books shown are available here through Amazon.com. With the lowest prices and fastest shipping you can order with confidence from Amazon, the nation's largest online book distributor. For information on any title, simply click its picture.
Also be sure to support our member writers!
Find their works here
GENERAL WRITING

MARKETING AND PUBLISHING

SOCIAL MEDIA

BLOGGING

Powered by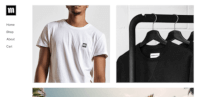 Create your own unique website with customizable templates.