News our members share.
MEMBER NEWS:
SAD NEWS: MIKE WARE'S FATHER PASSED AWAY, PLEASE KEEP MIKE AND HIS FAMILY IN YOUR THOUGHTS AND PRAYERS.
SAD NEWS: CHERYL SMITH'S FATHER PASSED AWAY, PLEASE KEEP HER AND FAMILY IN YOUR THOUGHTS AND PRAYERS.
Cathy Cantu sent this link from PIXAR which is very helpful and interesting for writing exercises.

SHARED BY: MIKE WARE

1 COR 13: 13 And now these three remain: faith, hope and love. But the greatest of these is love.

The Picture

The morning sun was bright as I drove east toward home. I had risen from my slumber at 1:30am and headed to FedEx for my morning flights. I took off at 4:15am for a quick trip to Des Moines where we downloaded our freight, reloaded, and then flew back to Memphis...landing about 8:30am. This had been my routine all week so fatigue due to lack of sleep was starting to set in. I make the turn into my driveway, park, and, as I walk across my back patio, I smell the aroma of fresh brewed coffee...not for me since I'm about 7/8s coffee full from work. My wife, Suzanne, opens the door and welcomes her dragging hubby back home with a kiss. She tells me my bed awaits and the sound machine is playing 'ocean waves'...my favorite.

I grab the Collierville Herald newspaper to skim while I unwind from my morning activities. On page A2 I stop...a close-up picture of a smiling young couple sitting on a grassy bank captures my complete attention--'Ware and Haitz to Wed' reads the caption. My baby girl Katie (by one minute) looks so happy sitting beside her bearded young man, Brian. They had met on a mission trip to Guatemala and, if you don't know the story, God was surely involved in their meeting...too many happenstances to be happenstance. As is the case with our other two children, Suzanne and I are thrilled with her choice of a soulmate and anxiously await the day when Miss Ware will become Mrs. Haitz. As I read the article, I am transported back about 35 years to another happenstance.

Saturday mornings in Columbus, MS meant one thing: car detailing. The year was 1977 and we four Air Force instructor pilots that lived in side by side condos lined up our Chevy Corvette, Datsun 280Z, Triumph TR7 convertible, and MG Spider for washing, waxing, and interior cleansing. We work 12 hour days through the week and when we had Saturdays free, this was our routine. On this day, my roommate's girl friend dropped by for a chat. She looked at me and asked, "Mike, do you have a date for the Flight Suit Party at the Officer's Club in two weeks? If not, I have a good friend I think you should ask. She's beautiful, charming, and I know you would just love her. And I know she would love the party." Translation: blind date with a girl that ______, you fill in the blank. I had done that once---IT DID NOT WORK. I respectfully declined as another instructor and I were in charge of the entertainment---wait, not exactly, we were the entertainment. We had been asked to do our "Sammy Small Pilots" routine along with our "Saturday Night Live News Cast" which roasted most of the high ranking officers in attendance. I would spare a date from the embarrassment of being seen with me after my act.

But, 'NO' appeared not to be an acceptable answer. After numerous follow on conversations, I gave in and called said blind date girl--name: Suzanne. As is always the blind date case, she sounded awesome on the phone...which really made me worry. However, she was quite hesitant since she said she never went on blind dates. After convincing her I had no tattoos, all my natural teeth, and a new sports car, she accepted. Since she had to wear a flight suit to the party, I sent one of mine to her via my roommate's girl friend.

I have to admit right here, I cheated. Cold feet started setting in almost immediately. After all, I was an instructor and I had to maintain high standards, especially when at a huge party and with a date. So, through some nifty intelligence work, I found out that Suzanne was helping with a fundraiser at the local mall the night before our date. I ventured down to have a look. I was dumbfounded...she was gorgeous. I immediately cancelled all plans to go up and introduce myself for fear she would take one look at me and suddenly remember her mom was having emergency surgery the next day while her Dad had fallen off a cliff breaking multiple bones...throwing me into the wind! I slithered back out of the mall and eagerly waited to attend the party with one stunning blind date.

The rest is history, Suzanne walked out of her dorm with my flight suit pinned up in many places with the name WARE on her name tag--she looked good with that name there! My onstage performance didn't embarrass her too bad as I was told that she even laughed at times. 45 days later we were engaged. Five months from our first meeting, we exchanged vows. A whirlwind romance for sure. By 'chance' two young adults stepped out of their comfort zones and...well...was it really by chance.

I smile as I look at the picture of my precious daughter and her man. I have prayed that all my kids would find a human love like I had found. One that would bring such happiness and joy during the many years of this life. Knowing that Katie and Brian have Christ as the bedrock of their relationship, there is an inner peace as we near the time of their nuptials. I will walk her down the aisle and lay her hand in Brian's...just as Suzanne's Dad did to me. Even after nearly 35 years, I will know how Brian feels....God is good.

Keep Smilin',
Mike
Powered by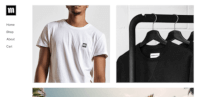 Create your own unique website with customizable templates.