BIO:

K. Michael Ware is a retired Air Force fighter pilot and airline pilot. Born and raised in the mountains of the West Virginia, he worked on farms and in the coal mines before earning an engineering degree from West Virginia University and an MPA from Troy State University. His pilot profession allowed him to travel extensively to all areas of the world. His passions are writing, golf and volunteer work. He and his wife of 37 years, Suzanne, live in Collierville, TN. They are the proud parents of three young adults and doting grandparents of three grandchildren






MIKE'S MUSINGS
BREAD AND PEPSI
I arrived at my church 15 minutes before the start of our Tuesday Morning Men's Prayer Breakfast. As I walked into the dining room, the first man to greet me was Charlie. Charlie always got there early to set the tables and make the coffee. He greeted all who entered with the same enthusiasm. He shared these spiritual gifts while assisting the cooking teams on most of our men's gatherings.
At 77, Charlie was a spry, funny, dedicated Christian and a mentor to many of us. He had participated in nearly every mission/outreach field the church sponsored. He was a prayer warrior for all activities from the children's program to our contemporary worship band to our mission teams as they left on their diverse service projects. If you ran into Charlie anywhere, he was smiling and full of life…just ask all the children on the YMCA bus he drove before and after school.
This particular Tuesday morning, as Charlie and I took our normal seats beside each other to eat our Chick-Fil-A and donut, he started reminiscing about one of his favorite jobs during his working years: Bread Truck Driver. He recalled walking into the bread plant each morning and being nearly overcome by the delicious smell of fresh baked bread. He said the manager would always give him a couple loaves he could eat on his route. It was not uncommon for him to slice the loaves lengthwise, put a stick of butter on one half, put the other half back on, let the butter melt and chow down the rest of the day. Often, the manager would give him several personal loaves that he would give away on his route when he encountered folks who needed food. He spoke of the great people he met in the stores he serviced. As Charlie talked, I was transported back to the summer of 1960.
*****
School was out for the summer and we kids, living in a very small town in mountains of West Virginia, spent the vast majority of our time playing outside. For a nine year old, the creeks, fields, forest and mountains provided plenty of entertainment with just the use of a little imagination. My parents ran an Esso gas station which, at that time, was the center of activity for most of the folks around there. With a pinball machine, pop (soda for you city folk), coffee and lotsa snack food, the place was always packed with locals telling their tales. One such guy was the Pepsi deliveryman whose son was my age and a good friend.
Twice during the summer, I was invited to ride in the Pepsi truck with my friend as his Dad serviced the 'Mom and Pop' grocery stores and gas stations throughout a 30-mile radius. Those were great days. At nearly each store, the owners would offer us 'helpers' sodas and home made treats which we would gratefully accept. Our sugar levels were peaked by the time we were done.
I watched as the Pepsi man interacted with each of his customers. He would walk in and greet them with joy and, occasionally, hugs. He would ask about their health and families before checking their supply needs. As he resupplied (letting us helpers carry in a few bottles to earn our treats), he would talk with the owners about their business and any concerns. He would have us look around to see if there were other kids that could use a drink or snack, and if so, he would provide them one. As we left each store, he would talk about the families with us. He loved his job and the people he served. And, it was obvious he was much more than a Pepsi man to them.
****
After the prayer breakfast, Charlie and I talked briefly about participating in an upcoming mission trip to an orphanage outside Monterrey, Mexico. He hoped to go and was trying to find a few folks from our church to join him on the team. I said it would be impossible for me but to keep me in the loop if the dates changed. With that, we said our goodbyes.
The next morning, I received a text from a good friend: Charlie had passed away that morning from a heart attack.
Charlie was a truck driver and proud of it. He also used his driving skills to deliver many a church group to their destinations during the 18 or so years I knew him. But during all his deliveries, Charlie delivered his amazing dose of spiritually. Compassion, empathy joy, humor, and honesty were Charlie's forte. He would sing and laugh and tell stories; he was a Christ-centered man that took the love of his Maker to all who entered his sphere of influence—on the bus or in the hallways. Charlie loved all the people he served. And the people he served loved him, not just for his skill, but because he delivered the good news of 'the Bread of Life' to all he touched.
Christ called the common men to be His disciples. Today, we tend to look for 'accredited' folks to lead us, guide our discussions, develop our plans, or teach us. Yet so often, Christ chooses the bread truck driver or the Pepsi man to do His most important work—sharing His amazing grace to a hurting world. Are you willing and able to be a Charlie to all the folks you touch each day?
So long Charlie—I will miss your smile, your hug, and your song. I am certainly a better man in Christ because of my friendship with one devout bread truck driver.
Keep Smilin',
Mike
Therefore, my friends, I want you to know that through Jesus the forgiveness of sins is proclaimed to you. Through him everyone who believes is set free from every sin, a justification you were not able to obtain under the law of Moses. Acts 13: 38-39
CLOSET CLEANING
The day was going well. Up early when our cats decided it was time for me to rise as they started walking up my chest and over my head…meowing of course. My normal routine: couple cups of coffee while reading my daily devotional followed by catching up on the happenings of the day…Fox News then Facebook; delivering coffee and morning paper to my lovely Frau in bed; stretching exercises followed by an hour on the elliptical while watching a Discovery Channel documentary. Now it was back downstairs to chill for a while and cool down.
With ice water in hand, I walked back to the bedroom to check on Suzanne. The bed was made and sounds were emulating from the bathroom. As I walked around the corner, I saw a mountain of clothes piled on the floor, her closet door open, and I heard the rustling of hangers.
"What's up, Fair Lady?" I asked.
"As I mentioned yesterday, we are cleaning our closets today. I've started a Goodwill pile so feel free to add to it from your closet."
"My closet is fine for me. Good on you though. Have to take care of something. Be right back to take a shower."
The day had just taken a tough turn. When said wife gets in a cleanout mode, said husband is in serious trouble. Delay, deflect, and deny…my only chance. So, I did some computer work, made some guacamole, answered a couple emails and then headed back to take a shower. Now the bathroom floor had suitcases and boxes along with clothes. I hustled to the shower as I heard:
"Honey, I need you to clean your closet. I can barely get in there to hang up your clothes. I always stub my toe on all the things you have on the floor. I need your help since I don't know what you want to keep
"Wanna keep it all right now. Thanks anyway Babe. Just shut my closet door and I'll take care of hanging everything up…just thinking of you, Darling."
"Mike, listen to me. If we both die tomorrow, our kids will have to deal with this mess. I don't want that. It's time to do a little organizing which starts with cleaning out."
"Okay. I will stay home tomorrow until you get back from your errands and then I'll go do my stuff. That way one of us will still have a good chance of being here tomorrow night and the kids won't have to deal with it so soon."
"Mike, quit laughing at me. I'm being serious here". And, she gave me that look!
Coming out of the shower I realized I had made no headway…the boxes and suitcases from my closet were between the exit and me. Think, Mike, think. I dressed and went into my closet. I threw a few shirts, a sport coat, and some umpire gear onto the pile. I then asked if she would like a grilled sandwich for lunch.
"That would be great." She continued, "You have made a nice start with these clothes. After lunch, we will really hit your closet."
My tactic was not working. She had once again grabbed the initiative. After a quick lunch, I went back and started sorting through the multitude of items I had accumulated since I last cleaned out my closet--which I had never really done so nineteen years of stuff was before me.
More clothes made their way to the Goodwill pile. Papers and empty boxes went to recycling. I was not having fun. I pulled a folder from a large box of folders. It contained my graduation certificate from the Charlie Brown Flying School, Morgantown WV, 1973, awarding me my private pilot's license. I pulled more items from the box: newspaper clippings from my USAF flying training days, letters of recognition, fighter pilot training grade sheets, letters of thanks for Suzanne's and my participation in formal events…the list goes on and on. I sat on the floor reliving a good portion of my life that seemed so distant now. Some items I could throw away while many others, Suzanne and I agreed, we needed to keep. Sometime in the future, we would once again open these folders and share memories of a very special time. The task of closet cleaning suddenly seemed well worth my effort.
The cluttered closet may be more like our lives than we would like to believe. Through the years, our minds store the tenets for a fulfilling life. But it doesn't stop there. We stuff in the hurts, the tragedies and our sinful nature. We hang on to our regrets, our stumbles and personal failures. Soon, there is little room for the neatly hanging good stuff. We try to keep the door shut so others won't see…but somewhere in the midst of this darkness, we hear the voice of He who does see.
Christ tells us if we truly believe and confess our sins, He wipes the slate clean. He tells us to forgive as we have been forgiven; to throw our doubts, our transgressions, our misgivings, etc. on the altar rail. Then God can clean out 'our personal closet' so He can enter freely and keep us from stubbing our toes. He didn't say the process would be easy or fun. But once complete, He assures us we will be able to open our life folder and see the majesty of the life we have lived.
Keep Smilin'
Mike
For we are God's handiwork, created in Christ Jesus to do good works, which God prepared in advance for us to do.

Eph 2:10



A few years ago, I boarded a morning flight from Los Angeles to Memphis. The flight was full and, fortunately, I had reserved an exit row aisle seat. As I was introducing myself to my seatmates, a big man approached and stopped next to me



"Excuse me sir. I was wondering if you would swap seats with me. The lady next to you is my wife and we would love to ride together, if it is not too much trouble," he said to me.





"Yes, I can do that. I've asked the same question to others before."





I rose and headed off to my new seat… middle row near the front. The 3-½ hour flight would not be as comfortable. My seatmates were a young lady by the aisle and an elderly lady by the window. As the flight attendants completed their checks and the aircraft started to move, the elderly lady looked down for a few seconds and then looked at me.





"Mike, do you fly much?" she asked in a whisper.





"Yes, Ma'am. I'm an airline pilot so I fly a lot."





"This is the first time I have ever flown. Could I hold your hand for the takeoff?"





I smiled and said, "You can hold my hand for as long as you need."





She held my hand for the first hour or so of the flight as we talked non-stop. She gradually relaxed and enjoyed the scenery out her small window. As we started our decent into Memphis, she reached over and took my hand again. Her grip tightened as we approached the airport. I explained all that was happening to try and calm her. Upon landing, I had to smile when I heard her say "AMEN". She released my hand and looked squarely in my eyes.





"Mike, I have been praying God would provide me with a guardian angel for this flight. He answered my prayers. You were my guardian angel. Thank you."






Guardian Angel—Answered Prayers…how cool is that? Was it happenstance I was on this flight and accepted a seat change? I don't think so. God placed me there for a purpose. My 'formal training' was to fly airplanes, but God chose me to provide comfort not expertise. It is not happenstance we are on this mission team to Rio Bravo. God called us and we said, "Yes, Lord." For many of us, this is old hat…been there, done that. For others, you are like the lady above…excited, concerned, apprehensive, and maybe a bit fearful about the unknown. But you have experts ready to hold your hand and lead you. We all have been praying about this trip, but know the kids of Rio Bravo have been praying also: praying that we will come and be their guardian angels if only for one week.





As the writer in Ephesians says, God has prepared us in advance for the good works we will do. We must give up control to Him and enter a time of total servanthood. Through our hands, our hearts and our minds, Christ will work wonders if we humble ourselves and say "Yes". We'll handle the verbs: build, paint, hammer, clean, cook, shovel, pray, worship, love, hug, laugh, play, etc. Christ will provide the results -- the nouns: hope, healing, peace and faith. Then, at the end of this week as we journey home, we will smile and say "Amen."





Prayer: Lord, I thank you for this awesome opportunity to serve you at Rio Bravo. Please guide my every action as I strive to be a good servant and do good works. Let me work and love with the same enthusiasm. And Lord, as I hold the kids in my arms, let them see my love and let them feel Your love through me. Amen.





Mike Ware, Rio Bravo, 2014




These are prayers from Mike Group to Rio Bravo:

Unexpected Listening

Job 21:2



"

Keep listening to my words, and let this be your comfort.

"



You are in a unique place and time. You are away from your comforts and norms, stripped from your day-to-day agenda. While you are here, you may experience an unexpected gift. Quiet. As The Lord spoke to Isaiah in the whisper of the wind, use this time to let His Word comfort and speak to you. Take full advantage of this time and space and invite Him to lead your heart and mind. God is a God of the unexpected. Throughout the Bible we see stories of God changing plans for his purpose by speaking to and through people. Be mindful of what His Spirit is leading you to do today. It may feel uncomfortable and awkward, but press in and ask for Him to lead your heart. Tell Jesus to give you the opportunity for the unexpected. Ask to be comforted by his words and for them to be guiding you. Some of life's sweetest moments happen when they are unplanned. King David was herding sheep before he was called to be a king. Moses was in the dessert prior to standing against the pharaoh in Egypt. Invite God's spontaneity into your plans today. Be willing to hear and follow His leading. Here is a challenge for your day:

Ask God to lead you and give you the strength to set aside plans, listen, and do the unexpected. Whether it is reaching out to someone within your path or taking some special time to reflect with God, let His words guide you in a new way today. At the end of the day, debrief and share your unexpected listening moments with one another and see how God can work outside our plans.

Prayer for your day

"Dear Jesus, I ask that you'd guide me through your Word and your Spirit today. Help me to listen for you and your unexpected leading. Help me to be open to what you have for me today and to who you may put in my path. I'm ready to have you lead me through this exciting day, knowing that I don't know what's in front of me, but trusting that you have something beautiful for me. Grant me the faith and will to follow where you lead me today. Thank you for the quiet and the opportunity it brings to help me hear you clearer. Amen.

"



Brian Haitz, Denver, Rio Bravo, 2014



"It is for freedom that Christ has set us free. Stand firm, then, and do not let yourselves be burdened again by a yoke of slavery." Galatians 5:1

Slavery. The condition of being under total domination of an outside influence. The way Paul speaks of slavery leads us to believe that these people have been there before, and they are slipping into it again. But he is not speaking of being owned by a certain group of people again; he is speaking of sin. We often have certain images or words develop in our minds when we hear the word 'sin.' Some of those images or words may be of alcohol, deception, abuse, drugs, lying… the list could go on. Though all of those are things of which we never want to be slaves, this is not at all what Paul is referencing.

"Katie, you're shoulding all over yourself." My jaw dropped. This was said to me within the first few interactions I had with Babette. I had been in Denver for a little over a year when I decided to join a small group at my church. Babette was the group leader (along with her husband, Randy), and she and I connected quickly and easily. I had been doing a lot of soul-searching and questioning within that first year. I met Babette at the tail end of all that. We had gotten together for coffee one day when I was telling her about all that I felt that I needed to do. I needed to volunteer more at church, I needed to pray more, I needed to be confident in what I would do with my life, I needed to speak out more about my faith, I needed to… I needed to… I needed to… the list was HEAVY. And I had been doing that my whole life. For as long as I can remember, I made certain choices, took on different responsibilities, and went on certain trips because I felt like I should. I should because I'm a Christian. "Katie, you're shoulding all over yourself. Instead, tell me about you and Jesus… how are you two?" It was at this point that I realized that Paul wasn't just talking to the Galatians, but he was also talking to me.

The Galatians had come to faith through the message of the gospel of Jesus. At the time of Paul's letter, however, they were falling back into relying on the law, otherwise known as the 'shoulds.' They were trying to earn their salvation, earn their right-standing with God through the law. That's exactly what I did for so many years. I tried to earn salvation and God's approval through doing all the right things. Here's the truth, the beautiful, freedom-giving truth: it's not about the 'shoulds,' it's about the relationship. Period. "It is for freedom, Christ has set us free [from slavery to the shoulds]." Live in that freedom this week. Work this week without obligation due to faith; work with the confidence that God loves you whether you're in Mexico or in Collierville. Share this freedom with the children: Christ loves you now, not once you fix things, not once you make good choices. He loves you just as you are. In the exact moment we step into relationship with Him, we are wholly accepted. No need for anything else. He'll take the lead the rest of the way. What freedom!

Katie 'Ware' Haitz, Denver, Rio Bravo, 2014






"What, then, shall we say in response to these things? If God is for us, who can be against us?" –Romans 8:31

Before becoming a stay-at-home mom, I taught high school English for five years. When I began to decorate my first classroom back in 2008, I wanted to have some grand theme spelled out across the wall, nice and high for all to see—something encouraging and deep, something that spurred conversation, something that got kids pumped to be in my class. Well, the Word of God lights a fire under my backside better than any Vince Lombardi quote or MLK speech, but I was smart enough to know that those words can't be plastered across public school walls. So, since my love for old (very old) British literature is a close second to my love for the Bible (it's true), I chose a quote from William Blake: "Great things are done when men and mountains meet." My students, of course, never paid mind to the quote—and those who did, didn't get it—but it was a mighty and profound reminder to me each morning because I knew I was not meeting any mountain, great or small, alone.

In chapter 8 of his letter to the Romans, the Apostle Paul talks about how tough life is. Verses 18-30 depict our present suffering and future glory. But Paul knows that when someone is in the midst of hardships, merely stating that things will get better soon—especially since he cannot say specifically when the suffering will end—doesn't motivate for long. In comes verse 31 with the question so many of us are familiar with: If God is for us, who can be against us? There's no hardship—no mountain to climb—that is too much for the power of Christ in us.

We meet mountains everyday. Sometimes it's just one long, strenuous haul up a single mountain; sometimes it's peak after peak after peak. Regardless of the day's challenge, we hold the promise that our God is right there with us; He has gone before you, He guards you from behind, He walks alongside you, and He is inside you. And if that's not enough, Exodus 14:14 tells us He will actually do the fighting for us! So the question is, have you stopped trying to summit your daily mountains with your own strength? Have you asked the Lord for His strength to face the day? There is a lot of uncertainty about our days here on earth, but there's one thing we can be sure of: we know who meets our mountains with us, and He is surely doing great things.

Sally Ware Acker, Virginia, Rio Bravo, 2014


"Come, follow me…and I will make you fishers of men."

Matthew 4:19 (NIV)

Most believers are familiar with this verse, at least on the surface. Jesus tells us to "come, follow me;" that seems simple enough. But then comes one of the simplest, greatest truths in Scripture. I wish translators could make the next few words bold and capitalized.

I WILL MAKE YOU.

Not, "…with hard work, you must make yourself into…"

I WILL MAKE YOU.

Not, "…if you completely follow all of the law…"

He will make us.

***



I am an outdoorsman—I love to hunt and fish. Many times, people who enjoy one of these passions enjoy the other; they seem to go hand in hand. However, there is a drastic difference between the two. And in this passage, Jesus specifically gives us a spiritual fishing license; not a hunting license.

He says "fishers of men." He doesn't say hunters of men. We are not to sneak up on our prey and ambush them. We are to cast, lure, attract. Ask questions, get to know people, love them. Don't shout condemnations on the street; don't simply leave a trail of tracts behind you. Fishing for men is making disciples (Matt 28:19-20) and it is only fulfilled in meaningful relationships with others.

The last step in this profound passage is unwritten. In order for Him to make us fishers of men, we must allow Him to work in us. Get out of His way, listen for His whispering call, and follow Him.

He will make us fishers of men. If we come; follow Him. You have followed him to Rio Bravo. But this should only be the beginning! You are now aware of suffering like you may have never known existed. So come! Follow Him! Remember what you have seen here and know that you have coworkers, friends, and family members who are as poor spiritually as those around you this week are poor materially. Allow this experience to change you. Whether you like it or not, God wants you to be a missionary. Let Him show you your mission field; be it at home or abroad. Support missions both near and far. Love people—it's the best fishing lure. This week is not your time to check missions off of the list for the year so you don't feel guilty; this should be your motivation to come, follow Jesus, and allow Him to make you a fisher of men, every day.

Pete Acker, Virginia, Rio Bravo, 2014




John 4: 13

Jesus answered, "Everyone who drinks this water will be thirsty again, 14 but whoever drinks the water I give them will never thirst. Indeed, the water I give them will become in them a spring of water welling up to eternal life."

NIV



Ice Water



The multiple videos posted on Facebook all start the same way:

one person standing tall looking into the camera saying, "I accept the Ice Bucket Challenge and I now challenge…" Shortly thereafter, a large bucket of ice water showers down over his/her head with the accompanying gasping for air and frantic body actions.

A smile crosses your face.

What a great promotion to bring awareness of, and much-needed funds to, ALS (Lou Gehrig's Disease) Foundation's quest to find a cure.

I must admit though, after a few dozen of the videos, I'm ready to send money just to get folks to stop making the videos…another good marketing tool.

Would I accept this challenge? Donating money for sure but not the bucket of ice water.

Why you ask?

Would you believe that a single bucket of ice water nearly cost me my way of life…and could have cost me my life?


****



It was spring 1991.

The first Persian Gulf War had just ended.

I was the director of a weapons' test team, which directly supported our fighter aircraft during the conflict.

A test pilot and I had been sent to Saudi Arabia during the war to evaluate our aircraft weapons' effectiveness. We interviewed the fighter pilots that shot down enemy aircraft, reviewed/evaluated their aircraft's Heads-Up-Display (HUD) camera film of the air-to-air engagements, talked with staff agencies and aircraft maintenance personnel.

Upon returning to the US, we were assigned to prepare a briefing of our findings to present to the Air Force Chief of Staff.



We built the briefing, cleared it through many layers of command, and, finally, presented it to 'The Chief'.

He directed us to brief a large number of combat units and staffs.

At this point, the test pilot went back to his unit and I became the lone briefing officer.

For the next couple of months, I travelled the US nearly nonstop.

Then, it was time to take the briefing to Alaska and on to our units in Okinawa, Japan.



Arriving at Kadena Airbase, Okinawa, I was greeted by several pilots I had flown with in earlier assignments.

One of the pilots was 'Skid.'

Skid and I had spent nearly three years together in The Netherlands flying F-15s.

He had recently been assigned to Kadena, but due to lack of the necessary security clearances needed for my briefing, he would not be allowed into our 'inner circle' for this visit.

He proposed that we get together on a Saturday morning to go Hashing.





"Hashing…what in the world is Hashing?" I ask Skid.



"It's a British running game.

We have Hares and Hound dogs.

Actually, a couple of our experienced runners act as Hares.

They take off running about 15 minutes before the rest of the runners, Hound dogs.

The Hares mark a trail with chalk. The Hound dogs try to follow the trail. The objective is for the Hound dogs to catch the Hares before they get back to our starting point.

We usually run about 6-8 miles.

You up for it?"


"Sounds great," I say with more enthusiasm than I actually have.


"Super.

I'll pick you up at 8am.

We always run in the city.

You'll get a great street-level tour, good buddy," Skid says as he departs.

Saturday morning dawns clear, hot and humid.

Skid and I arrive downtown where about 20 runners, mostly British, are in attendance.

Five of us are new to Hashing so the leader of the Hashers fills us in…his British-accented English is a thing to enjoy.

The Hares depart and precisely15 minutes later, we Hounds take off.



Following the Hares' trail is not so easy.

They make detours then backtrack. Cross major roads then down back alleys.

70 minutes later, we arrive back at our starting point and the Hares are safe as the Hounds are extremely fatigued, hot and thirsty.

The temperature has climbed into the 90's.

As is Hashing custom, all first-time Hashers are immediately lined up for a ceremony.

The leader starts his presentation, as the rest of the group hoots and hollers.

He pulls out a proclamation and begins to read.

We newbies are granted full membership into The Hashers.

He asked us to close our eyes for a solemn oath.

At that point, a full bucket of ice water is poured over our hot, exhausted heads.

Chest pain shoots through my body.

I bend over at the waist as my legs start to give.

I gasp for air as my hands go to my chest. The blood rushes from my head. I feel hands grab me and hold me up.

The bright light of day turns dim. I can feel and hear my heart in my ears.

I hear voices saying "Relax, relax…are you okay?"

The pain starts to wane.

I sit down on the hot asphalt only to be picked up and carried to the shade.

I am not alone; two other new runners join me.

A cup of cold water is offered and accepted.

As I sip the water, the pain departs, my eyesight returns, and I look at my friend, smile and shake my head.

15 minutes or so later, after many apologies are offered for 'not thinking this through', I am able to walk. Skid and I say our farewells and leave…friendship intact but no more Hashing on the agenda.


***



It seems life is much like Hashing.

We gain the physical, mental and, for many, the spiritual foundation in our early years; we then set off to conquer the world. Our 'trail' is marked by human demands but is never easy to follow.

We deviate, backtrack and may even take back alleys to reach our goals.

We stand ready to receive our prize only to be showered by a 'cold bucket of ice water' knocking us totally off the trail; downsizing, cancer, heart attack, financial troubles, arrest, death of a loved one... just a few catastrophic events human society has to offer.

The experienced pain can bring us to our knees and can drive us into darkness. Saul had everything going for him as a Pharisee when he traveled to Damascus.

On that road, Christ brought him to his knees and blinded him for three days.

Paul came out of the darkness alive in Christ with a new trail to follow. Christ can do the same for us. He can steady us and transport us to the comfortable shade of His love. We must profess our faith in Him, humble ourselves while asking for forgiveness and submit our life to Him. He will give us a cup of cold water to refresh our thirsting soul and we will never thirst again. He will lead us on His marked trail as He did Paul…all we need to do is follow Him.





Keep Smilin'





Mike





Jesus looked hard at them and said, "No chance at all if you think you can pull it off yourself. Every chance in the world if you trust God to do it."Matthew 19:26. (The Msg)

ROAD FEAR

The red light changes to green. The two cars in front of us, a large blue sedan and a compact car, slowly accelerate. My wife Suzanne follows nudging our Honda forward. 15 miles of two-lane road will complete our six-hour drive, and we are ready to be home. As we leave the Byhalia, Mississippi town limits heading north, the blue sedan swerves slightly and its right wheels exit the paved surface onto the gravel shoulder. The car swerves back left crossing the center-line and then settles back into the proper lane.
"Probably texting," I say to Suzanne.

"Wish folks wouldn't do that," she replies.

The blue car swerves right again, then abruptly swerves back across the centerline to the shoulder on the left side of the road. It now has our full attention. The driver slowly crosses back to the appropriate lane as the compact car in front of us starts to slow down.

"Looks more like the driver has been drinking," I say with conviction.

"I agree, and I'm scared he is going to hit someone head on. What can we do?" Suzanne asks in a raised voice. I can see the tension in her hands as she increases grip pressure on the steering wheel.

We approach a red light at a major highway, and the blue sedan comes to a stop. The small car exits right into a gas station.

"Pull up close so I can read his license plate number," I say as I pull out my cellphone.

The light turns green, and the blue sedan takes off in a start, accelerating rapidly. The car again swerves from one side of the road to the other.

"Try to stay with him."

"OK, but I am not going to get too close! Mike, he's going to kill somebody!"

"Let's pray that that doesn't happen." And we do.


I dial Collierville Police, and they answer immediately. As I am explaining the situation and providing the license number, the officer says she is contacting the Mississippi Sheriff's Office and State Police. About then, the sedan swerves left into the southbound lane as we start up a small rise…we cannot see over the rise and Suzanne screams. We top the hill and a line of cars in the southbound lane are stopped at an intersection as the first car in line has his left hand turn signal blinking. At the last moment, the blue sedan corrects back into our lane and narrowly misses the line of cars. He continues off the right side of the road nearly crashing into the drainage ditch—something I am now praying for, a single car crash. He recovers to the northbound lane. I continue a running commentary to the police.

"The Mississippi Sheriff's office is responding, and we have officers heading to the state line if he makes it to our border. Please stay on the line and continue with the details," the officer instructs.

"Wilco," I respond.

As we top the next small hill, I see a line of vehicles in the southbound lane led by a large white SUV. The sedan swerves back into the southbound lane.

I scream into the phone, "He's gonna hit the SUV!" as Suzanne brakes to get separation from the impending crash.

The SUV edges right off the road and the blue sedan races by. The sedan hits the front left side of the following red truck, skids back right, runs over a small embankment and comes to rest in a ditch. The damaged truck with a large trailer in tow careens left in front of us and comes to rest in the same ditch.

The SUV stops. A man exits and heads for the crashed truck.

"Continue up to the car," I tell Suzanne and the cop on the phone. "The driver of the truck appears okay and is opening his door. But, please send an ambulance."

As Suzanne stops behind the car, I exit rapidly…and not in a good mood. Fact is, as I peer through the back window of the sedan and see a man trying to crawl across to the passenger side, my fighter pilot Type A personality starts to build. I cross to the passenger side, reach down, jerk the car door open and glare inside.

"Help me get out. My car stopped, and it's on fire."

"Please sit still, sir. Your car is not on fire. That is the dust from your expended air bag. Are you okay? Hurting anywhere?" I say as my anger quickly melts away.

"I feel okay, but I can't get out," says a feeble, scared, and confused elderly gentleman.

"Sir, you have been involved in a car accident. Please keep your seat until we make sure you have no complications, no broken bones. Can you tell me your name and where you were going?"

"Name is Frank, and I was on my way to a medical appointment. I am 73 and need to get to my doctor."

"We will get you out and to your doctor," I say as the policewoman on the phone says the Sherriff will be there in two minutes and an ambulance is en route.

"Frank, are you married? Do you want me to call your wife?" I say.

"Yes I am married. Will you call Grace for me?"

"Yes, Frank. Is Grace's number in your cellphone?" He nods as he hands me his phone.

As I talk to Grace, the drivers of both vehicles approach. I explain the situation. The driver of the red truck is a paramedic so he leans in, confirms that Frank is okay physically but is suffering mentally.

The sheriff arrives. After a quick situational assessment, he and I rip the driver's side door open and help Frank from his car. The sheriff hands me a form, asks me to fill it out and write a narrative of the accident. Once complete, Suzanne and I are cleared to leave the scene. During the next 15 minutes as we drive to the safe confines of our home, we give thanks to our Lord that no one was hurt. Then, we reflect in silence.…

Are you there—in a frightening situation where you have no control? Maybe it isn't a material accident waiting to happen as above. Maybe it is a family member or friend that is heading down the wrong path and all you can do is helplessly watch. Or just maybe it is your own life choices that have you swerving toward a crash while others just have to stand by and watch.

In Matthew, Jesus says there is hope—all things are possible—but you must call on Him. You must humble yourself and pray while opening up to His love, grace and protection. He already has a running commentary of the specifics and is well aware of the cause; all we need to do is ask for His help. It may take a 'crash' to catch your attention, but when complete, the mangled door will be opened. Loving family, members of your church and concerned friends will help you rise. The road will become clear, and you will be able to join the proper lane heading toward a safe and majestic home.





Keep Smilin',

Mike



I know what you are thinking...who gave him a computer...and worse yet, an email forum. This is really a test of your SPAM software...if you are reading this, it needs updating. So, with no further ado (that means blabbering in Hillbilly), The Picture..

1 COR 13: 13 And now these three remain: faith, hope and love. But the greatest of these is love. The Picture

The morning sun was bright as I drove east toward home. I had risen from my slumber at 1:30am and headed to FedEx for my morning flights. I took off at 4:15am for a quick trip to Des Moines where we downloaded our freight, reloaded, and then flew back to Memphis...landing about 8:30am. This had been my routine all week so fatigue due to lack of sleep was starting to set in. I make the turn into my driveway, park, and, as I walk across my back patio, I smell the aroma of fresh brewed coffee...not for me since I'm about 7/8s coffee full from work. My wife, Suzanne, opens the door and welcomes her dragging hubby back home with a kiss. She tells me my bed awaits and the sound machine is playing 'ocean waves'...my favorite.

I grab the Collierville Herald newspaper to skim while I unwind from my morning activities. On page A2 I stop...a close-up picture of a smiling young couple sitting on a grassy bank captures my complete attention--'Ware and Haitz to Wed' reads the caption. My baby girl Katie (by one minute) looks so happy sitting beside her bearded young man, Brian. They had met on a mission trip to Guatemala and, if you don't know the story, God was surely involved in their meeting...too many happenstances to be happenstance. As is the case with our other two children, Suzanne and I are thrilled with her choice of a soulmate and anxiously await the day when Miss Ware will become Mrs. Haitz. As I read the article, I am transported back about 35 years to another happenstance.

Saturday mornings in Columbus, MS meant one thing: car detailing. The year was 1977 and we four Air Force instructor pilots that lived in side by side condos lined up our Chevy Corvette, Datsun 280Z, Triumph TR7 convertible, and MG Spider for washing, waxing, and interior cleansing. We work 12 hour days through the week and when we had Saturdays free, this was our routine. On this day, my roommate's girl friend dropped by for a chat. She looked at me and asked, "Mike, do you have a date for the Flight Suit Party at the Officer's Club in two weeks? If not, I have a good friend I think you should ask. She's beautiful, charming, and I know you would just love her. And I know she would love the party." Translation: blind date with a girl that ______, you fill in the blank. I had done that once---IT DID NOT WORK. I respectfully declined as another instructor and I were in charge of the entertainment---wait, not exactly, we were the entertainment. We had been asked to do our "Sammy Small Pilots" routine along with our "Saturday Night Live News Cast" which roasted most of the high ranking officers in attendance. I would spare a date from the embarrassment of being seen with me after my act.

But, 'NO' appeared not to be an acceptable answer. After numerous follow on conversations, I gave in and called said blind date girl--name: Suzanne. As is always the blind date case, she sounded awesome on the phone...which really made me worry. However, she was quite hesitant since she said she never went on blind dates. After convincing her I had no tattoos, all my natural teeth, and a new sports car, she accepted. Since she had to wear a flight suit to the party, I sent one of mine to her via my roommate's girl friend.

I have to admit right here, I cheated. Cold feet started setting in almost immediately. After all, I was an instructor and I had to maintain high standards, especially when at a huge party and with a date. So, through some nifty intelligence work, I found out that Suzanne was helping with a fundraiser at the local mall the night before our date. I ventured down to have a look. I was dumbfounded...she was gorgeous. I immediately cancelled all plans to go up and introduce myself for fear she would take one look at me and suddenly remember her mom was having emergency surgery the next day while her Dad had fallen off a cliff breaking multiple bones...throwing me into the wind! I slithered back out of the mall and eagerly waited to attend the party with one stunning blind date.

The rest is history, Suzanne walked out of her dorm with my flight suit pinned up in many places with the name WARE on her name tag--she looked good with that name there! My onstage performance didn't embarrass her too bad as I was told that she even laughed at times. 45 days later we were engaged. Five months from our first meeting, we exchanged vows. A whirlwind romance for sure. By 'chance' two young adults stepped out of their comfort zones and...well...was it really by chance.

I smile as I look at the picture of my precious daughter and her man. I have prayed that all my kids would find a human love like I had found. One that would bring such happiness and joy during the many years of this life. Knowing that Katie and Brian have Christ as the bedrock of their relationship, there is an inner peace as we near the time of their nuptials. I will walk her down the aisle and lay her hand in Brian's...just as Suzanne's Dad did to me. Even after nearly 35 years, I will know how Brian feels....God is good.

Keep Smilin',

Mike

=

THE GIFT

Ephesians 5:1-2

Christmas has past and the New Year has dawned. I've managed to keep one resolution so far, get out of bed and not gain a pound of weight over the holidays. Of course, sitting not three inches from my coffee mug is a double-chocolate oversized muffin.

Let's see…eat one muffin and run for two solid weeks to burn off the calories or fix oatmeal. The pressure mounts for the big decision. Heat the muffin before I lather it with butter or eat it cold…what's a guy to do? Then, as I hear my wife Suzanne stirring, I eat the partially buttered muffin in three quick, huge bites so she would not see me and be tempted to follow my lead (always thinking of her; another resolution).

I scan my list of resolutions and there it is, what Danny said in Sunday School class, "Make if a priority in the New Year to spend quiet time with our Lord each day. To mediate, read the bible, pray, ask questions, seek answers and listen for God's word.

It is a priority to spend

QUALITY

time with

SOMEONE

who loves you".

Let's back up a week. I'm standing in an empty kitchen in Huttonsville, WV. Christmas packages opened dinner served and enjoyed, siblings gone to spend time with their families. In the living room sits Grandpa (my dad) in his Lazy Boy with his feet up to help with the swelling. But he was not alone. Two of his granddaughters sit near his feet with a three page interview sheet in hand. Not the normal pictures as the granddaughters are actually young ladies, twenty four years old. They are ready to find out all of Grandpa's secrets and discover his past-and theirs in great detail. Ground rules are set as they tell the eighty-nine year old patriarch of the family, "Grandpa, now don't fib, we want the truth!". Grandpa responds with that ever present twinkle in his deep blue eyes, "Girls, I never lie. Fact is, I usually tell a story two or three different ways to make sure I don't". Laughter erupts and the interview begins.

"Grandpa, when and where were you born?" Answer: "Way up Boogerboo Holler…no wait, it was Stewart's Run, Jan 15, 1820 or maybe it was 1920; I can't rightly remember...I was purty young at the time. I do know they took one look at me and carried me outside and put me in a dog house...for you see, from my looks they didn't know whether I was gonna cry or bark. Luckily, after two days, I cried and they brought me back into the house." More laughter and more questions. The man describes growing up in the backwoods of the WV mountain, helping his Dad haul chestnut rails at age five, walking many miles to attend school that only went through the eighth grade, surviving the depression, playing music with his siblings, watching his mother die young, meeting and marrying their Grandmother during WWII while they were both welders on naval battleships in the Wilmington Shipyards, working in the coal mines for 41 years, and his belief that God was the reason for his special life. There is lots of laughter, there are several tears, and the girls are entranced. Many of the stories I have heard; many I was an active participant; but many I was hearing for the first time. A man I idolize, sitting with my daughters giving them a Christmas gift that they will never throw away and a gift they can pass on to their children. I am so proud; I am so humbled, I'm so thankful that my Lord blessed me with such a father.

2000 years ago, the Son gave a great gift to all his children as they sat at his feet, asked questions, observed, and listened. He taught them to pray, to serve, forgive, worship,

repent, love and to spend quality time with their Lord. He taught them how to live so they would never die. Today, this gift is still giving. We can sit at our Heavenly Father's feet with our interview sheet in hand—reading His words, hearing His message, listening for His direction, and feeling His love if we just make it a priority to spend time with Him each day. Many of His stories we'll have heard. Many we will hear for the first time and many we may feel we are a part of. Touched, humbled, and thankful that our Father gave us His Son and such a great crowd of witnesses to learn from.

So, let me butter this second muffin before Suzanne comes in and start the quality time with my Father who loves me and gave me and all who believe

THE GIFT

of everlasting life...'Keep Smilin', Mike

The Waders

Matthew 14

:

29

"Come," he said. Then Peter got down out of the boat, walked on the water and came toward Jesus.

30

But when he saw the wind, he was afraid and, beginning to sink, cried out, "Lord, save me!"

Another busy but fruitful day is coming to an end. I start my personal "shutdown" mode by opening my computer so I can check on my young adult kids before I retire for the evening...Facebook, here I come. I check the "News Feeds" first and migrate to each of the kid's 'Wall'.

Never can tell what they have been up to. I see new photos have been posted to my son Eric's page.

I quickly scan through the photos that show he and his cousin, Wes, fly fishing for trout in Northern Georgia...and their catch will provide a nice dinner when they return home.

I invite Suzanne, my wife, to join me in viewing the pictures as I never know when her schedule will allow a click on Facebook.

She comments on the beauty of the area but then as I click on a particular photo, she gasps, "How deep is he going to go? I don't want my boy to drown!"

There is Eric in the middle of the river with the fast moving water a mere three to four inches below the top of his chest high waders.

He is nonchalantly casting his line with little regard to the danger of the water which surrounds him--confident that his protection, the waders, will not suddenly fill with water and drag him under.

I try to comfort his mom as I drift back to an earlier time.

My work schedule had been brutal and it would continue at this pace for at least the next month or so.

Over a year earlier, Suzanne and I, along with our then three year old son and twin three month old daughters, had moved to Stuttgart, Germany where I had been assigned as the personal Aide-de-Camp to a four-star General. The General's travel schedule had been nearly non-stop and within the next month would include a 4-day Scandinavia trip and a 10-day, six country Sub-Sahara Africa foray -- and where the General goes, I go.

I had determined that my son and I needed some guy time...and a friend had told me of a perfect place: fishing ponds on the German-Austrian border.

On a beautiful Friday, Eric and I loaded our 1985 Plymouth minivan -- a unique vehicle in Europe at that time -- with fishing gear, food, clothes, and vehicle window coverings as our 'camping' would be on a futon cushion in the back of the minivan.

After a big send off from the girls, we commenced the four hour drive for our first fishing trip.

Needless to say, there was no shortage of conversation with all the questions for Dad emanating from the passenger seat...and Dad was more than happy to answer them.

As our trip progressed, we exited the Autobahn road system and joined mountain roads that took me back to my West Virginia days.

We arrived at our chosen camp ground early evening, enjoyed a camping dinner, practiced some 'casting', and turned in early as tomorrow would be a big day.

With our brotchen and cheese breakfast consumed, Eric and I drove the 15 kilometers and entered the grounds of 'fishing heaven'.

The attendant informed us that we had three choices of trout ponds:

each with varying degrees of difficulty...we chose the 'bite before the hook hits the water' pond even though it meant not catching a world record trout.

Price for fishing was based on the weight of the trout we catch and take home with us.

With all the necessary info and equipment, we rushed to the shoreline and prepared to 'wet our hooks'.

Eric's first cast didn't quite make the grade so we hurriedly reeled the excess line back onto the spool.

His second cast found the water, and, as advertised, was immediately 'hit' by an unseen force.

A late set on the hook allowed the fish to escape.

But, as Eric began to reel in for his next cast, a fish hit his bait hard and the fight was on.

I had one hand on Eric and one helping to steady the short pole as Eric slowly reeled in his first prize.

As the moment of truth approached, the large trout broke the surface of the water and splashed frantically.

Eric immediately screamed, threw the pole down, broke free of my hold, and ran away from the pond as fast as his little legs would take him.

As I struggled to grab and secure the fishing pole, I yelled for Eric to stop and come back.

Stop he did, but coming back to the edge of the water was not what he was intending to do.

I gradually let out enough line to allow me to walk the 15 paces or so and join my young son.

I put my arm around his shoulders and explained some of the aspects of catching fish which I had earlier neglected.

He reluctantly assumed control of the fishing pole and we landed a very tired 11 inch trout -- a keeper.

For the rest of the morning, we shared in the excitement of pulling many more fish from the water, releasing all but six of the nicest ones which we took home for our feast with the girls.

I calm Suzanne's fears as I explain that her son was safe...being an experienced fisherman who knows the limit of the depth of water to which he can tread. He has studied and practiced this art of fishing -- and knows the dangers of the waters that surround him and the capabilities of his protection. Though, having fished many a river myself, I would never tread that deep...but I won't tell her that.

As I ponder the picture and the loving Mom's concern, I realize that this picture encompasses so much of our lives and our walk with Christ.

We are born into a sinful world...totally dependent on the love and guidance of our parents to keep us safe while we learn.

As we gradually enter the rapid waters of our human existence, we stay in the shallow end with just the low slung 'standard boots' of protection while we seek to gain a greater understanding of life's marvels and it's dangers.

As we tread deeper toward our life goals, we swap to 'hip waders'

and then 'chest waders'.

And for the Christian family, we learn that the very seam that binds all these protective coverings is our belief that Christ died for us and was raised.

We study His word and seek the guidance of Christian family, leaders, and friends so that we learn and gain faith for the capabilities of His protection.

We now can cast a confident smile while the world swirls around us because we have our eyes focused on the ultimate prize.

Keep Smilin', Mike

Father's Table

Luke 14:15-23

We reach out our arms and embrace as we have done many times before.

The six days we have spent together just doesn't seem long enough.

We've talked, laughed, trimmed grapevines, stained a wooden entry ramp, shared meals, sat to watch basketball games, napped in our chairs, and other non-descript activities; just enjoying each others' company.

But now, once again, it's time for me to leave my Dad and return to Collierville.

A time neither of us look forward to.

As I leave in my car and give one last wave to the man on his porch, I think about our family.

The past Sunday my Dad and I had met my two sisters for church, followed by a family lunch at the local steakhouse buffet.

As 19 of the 30 or so "kids," grandkids, and great grandkids pile in the back room, the noise level rises markedly and the amount of buffet food decreases rapidly.

We love to be together, and the day is nearly perfect.

The only drawback is those family members who cannot be with us this day.

We lament their absences, for there are empty seats at our father's table that he would have loved to be filled.

Strange, only one week before I had been in my "father's seat," and I knew exactly how he felt.

The morning started early but getting my lovely wife out of bed was no challenge, for we were off to Birmingham to see three of our four kids.

Katie had traveled from Denver to Chattanooga for a wedding and she was meeting Eric and Lauren, who were driving up from Dothan, in Birmingham for lunch.

Being the good parents, we decided to crash their party so we could steal a couple precious hours with those we love.

Sally, teaching in Houston, would be the only hold out.

Suzanne was actually giddy as she was getting ready to leave.

By all accounts, she might even be ready by our 8:00 am departure time.

Now realize, an 8:00 am departure at my house means I'm ready with car packed at 7:30 am. Then I start my "walking into the master bathroom, looking at Suzanne, looking at my watch and walking out" routine.

My frequency increases as the departure time nears, having absolutely no effect on Suzanne's preparation schedule…8:00 being a "guideline" to her.

But today we are out the door by 8:10 am, 5 minutes earlier than the time I really thought we needed to leave but don't tell her.

The day was foggy with misting rain but our spirits were sunny.

We get to Birmingham, pick Katie up at her friend's home, and then meet Eric and Lauren at a great Greek restaurant for lunch.

With the food ordered and delivered, we join hands, and I bless the food and say a special blessing for Sally as she will be missed at "my table."

Suzanne and I just listen to the "tales of the kid's lives."

We realize just what great young adults they have become and how independent they are from us (ouch).

I get up and go for my 3rd or 4th refill on my Diet Coke with a splash of Fanta Orange. I look back at the table and see the one chair that is empty—a nearly perfect day if only Sally could have joined us.

The restaurant door opens, and another young adult enters.

I do a double take…it's Sally!

She looks at me with a huge smile and comes over and gives me a big hug.

Suzanne and Katie look at the rest of us and say, "Surprised?"

Well, YEAH!

Sally had flown in to attend a wedding in Auburn.

The three girls had cooked up the surprise entrance for the rest of us.

And what a wonderful surprise it was: our entire family together for the first time in nine months.

The remaining seat at this father's table was filled if only for a few precious hours.

One must think about our Heavenly Father's table, about the immense love He feels for those that sit in His presence and feed off His unwavering grace.

But one must also see the number of empty seats that our Father desires to be filled.

Can you just imagine His intense pleasure when another soul opens the door and walks in to join His family?

And He reaches out with arms extended, embracing one that He has known even before the womb.

His table is open for all to feast; all we need to do is ask Him to be an integral part of our daily lives.

He will not be surprised when we enter, but we will surely be astonished at how

more perfect

the days can be…

Keep smilin', Mike

Routine Maintenance

Ephesians 6:10-18

So there I sit, in my favorite chair, feet propped up, ready to watch an exciting round of golf.

Suzanne sits down on an adjacent couch, looks up and says, "Sweetheart?"

I don't know what it's like at your house, but I listen VERY carefully to the voice inflection of "sweetheart."

"Honey," no problem, but "Sweetheart"…ooohhh.

If she starts slow and low and reaches a crescendo at the "-rt," it is usually followed by a very slow, "For your info…"

and I know I have not been a very good boy.

However, today it is an almost angelic "sweetheart," which means I should get out a piece of paper and start writing the "honey-do" list that follows.

I much prefer this type of sweetheart!

And sure enough, Suzanne continues, "Look at the crown molding.

The house has shifted and the splices need to be caulked.

The stairs are the same way.

Couple of the doors upstairs need to be adjusted so they will shut, two light bulbs are out, and there is this musty smell in one of the bedrooms."

She waits for a reply, and when one does not come, I hear, "You weren't listening to me were you?" I respond, "Sure I was, Baby.

As soon as Phil Michelson makes this putt, I'll check why the crown molding has a musty smell and make sure the lights are off and the door is shut on our caulking closet.

No prob-lem-O, my beautiful scarlet."

I actually think I'm pretty funny; however, Hogan, the cat in my lap, and I may be the only two in the room at this moment that share this revelation, and I'm not even that sure about Hogan.

I go and start moving things out of the bedroom as I hear the constant pounding on the roof.

It had been leaking so the experts had been called to totally re-roof my 14 yr old house.

I pull up the carpet and sure enough, signs of water around the tack board but no "wet" areas.

However, there is a small crack in the slab that will need to be sealed, and I'll have to find the source of the leak. For the most part, I can fix the small stuff.

I also have a "Fix-It Book" that I can pull out but usually, if I can even find my problem in the book, the directions are too technical for me to grasp the cure.

After that, I have to revert to dialing 1-800-HELP ME and folks like the dudes on my roof show up and fix the problem. I think back on the constant maintenance that a house requires.

Let it go for just a couple years, and it seems to be falling down around you. You know, these house problems are not all that different from the spiritual problems we all face.

If you are like me, when I was young, my folks made sure I had a good spiritual foundation.

Church and Sunday school were at least weekly events and, quite frankly, most of our social events revolved around the church.

Bible verses, Christmas plays, tent revivals, Tennessee Ernie Ford singin' gospel music, and school prayer reinforced our Christian soul.

But then, as I grew older, the world took over: too many places to go, too many things to do, too many people to meet, too challenging a work schedule, and too much "society" in my life. And, as you probably guessed, way too little routine maintenance on my spiritual soul.

Cracks developed, unwelcome things seeped in, the protective hedge sprung leaks, and doors to my "dimmed" spiritual soul got out of adjustment.

I was a good guy, but I'm not the judge of that, He is.

Further, to answer Roy's Sunday school question, "Who do you think Christ looks like?"…it sure wasn't me.

I saw examples of what Christ looked like all around: pastors, Sunday school teachers, missions folks, youth directors, Bible study leaders, Lay people, the man at the Kroger Deli that always gave you your order and said "God Bless You, and come back and see us," etc., etc.

But my Christ-like qualities smelled pretty musty.

One thing I knew for sure, my foundation was still strong so repairs could be made, but where does one start?

My so called "soul honey-do" is really a journey, and my journey started by realizing what this week's Sunday school "Thought for the Day" says: "In God's eyes, each one of us is better than our record."

Do I hear an AMEN for that revelation!

It continues by making a commitment to go to church, thus surrounding myself with other sinners who are trying to be more Christ-like and discover His love. But sitting in church doesn't totally "git'er done," so I have added quiet time with our Master's Word—Bible reading and prayer.

Only problem for a lot of us at this stage is that our spiritual "Fix-It Book" can be a daunting book.

We are looking to find our specific problem and understand the "quick fix."

But the index may not lead us right there, right now. And prayer, what do I ask for/what do I listen for?

I need patience, guidance, and understanding.

So, I incorporated things like a Sunday school class and Disciple Bible study. I must say that it is comforting to see how many other folks were searching for answers, too.

Last, but surely not least, I need the experts—Pastors and Lay leaders—to help guide me along the path to a new understanding of God's Word.

Well, maybe not a totally new understanding…seems like I was there many years ago listening to Tennessee Ernie Ford sing.

The mustiness is still there at times, but because of a good foundation and a renewed routine maintenance schedule, Christ has begun filling my cracks and stopping my leaks. Now I need to work hard to allow Him to change my "temple's light bulb" and rotate the dimmer switch from very dim to bright.

Keep smilin', Mike

I sit in the floor of my master bathroom…doors closed, lights on, and a chorus of hungry cries emanating from a small basket next to my left elbow.

In my left hand, I hold a tiny newborn kitten wrapped in a warm cloth, eyes not yet open, struggling to suck the kitten milk out of the eye dropper I hold in my right hand. My lovely wife, Suzanne, is standing at the sink bathing the last of the five kittens while checking carefully for any flees.

Now finished, she too takes a seat and begins feeding her 'baby'-- a

feeding process we will go through many times the next few days until they can eat from a bowl.

Five kittens found in a box in the town square by a passing citizen who took the time to bring them to the animal shelter.

We have no word on 'momma cat' so humans will have to stand in if these beautiful, tiny creations of God are going to survive.

It is not the first time I have done this, and it will not be the last.

Across this city of ours, many more volunteers are fostering other kittens, cats, puppies, and dogs for our animal shelter, as it is at capacity.

This explosion of feral (wild) cats and dogs is occurring because of the irresponsible behavior of a small portion of our human race…yes, I said human race…those that do not spay or neuter their animals and allow them to run free to mate and reproduce at an alarming rate. But I must confess, I too was one of the irresponsible many until I said the words "I Do".

I grew up in the backwoods of West Virginia.

Domestic pets were outside animals, and most were hunting dogs of some kind. The cats that resided in the local area were largely barn cats that controlled the rat population...and to call them tame would not have described their demeanor. The cats were allowed to run free and to spay or neuter was not an option.

However, owing to the large number of natural predators, the population of the felines was well controlled.

Veterinarians were scarce and, when available, worked more in the area of livestock--cattle, horses, sheep, goats, and donkeys.

For the many years we lived on a small farm, my family maintained a colony of cats--none named, I might add---and a couple dogs.

But no animal was allowed inside the house. That scenario did not change through my college years.

About two years into what would be a 21 year stint in the Air Force, I met a beautiful southern belle and asked her to marry me.

I soon found out that along with my bride, I married a 12 year old Siamese cat...and she had a name: Pitty Pat.

Pitty Pat was the second of the Pitty Pat's and was an indoor/outdoor animal.

Pitty Pat and I grew our relationship based on the fact that she was fearless; many area dogs found out you don't mess with a Siamese.

After a couple years, Suzanne and I were assigned to Europe and Pitty Pat could not accompany us so she rejoined my In-laws on their farm.

While in Europe, Pitty Pat died of natural causes, I knew that she would not be the last cat to grace our home.

Little did I know that 'grace' would take on a whole new meaning.

Through the years as we moved about, Suzanne and I became parents of three beautiful children and adopted a yellow labrador, Karisa.

But Suzanne's love of cats never diminished.

Once retired from the military and settled in one place, she joined the local shelter's volunteer corps in earnest. And along with that effort, we rescued a male gray tabby and the kids named him Hogan.

Hogan almost immediately found me and decided that I was his new best friend --

much to the chagrin of the other family members.

Subsequently, another rescue joined our family, Aubie, a calico.

Aubie decided that her only interaction with anyone would be at feeding time and being held by humans was not in her genes.

Finally, Suzanne walked through our doors with a three month old, male, black cat that was nearly starved to death...so much so, she had to force feed him for three days before he started eating on his own.

The kids named him Peanut and he rapidly became the cat that Suzanne had craved.

Peanut loves all humans and is the lap cat from heaven...allowing one to hold him in the bend of your arm while begging you to rub his head or scratch his belly. He is fearless and will attempt to play with strange human and animal alike.

He has overcome his aversion to food, tipping the scales at 18 pounds. This once discarded, starving, listless cat is now bring great joy to a loving household. But even more than that, Peanut energized Suzanne's passion for loving and caring for the felines who have no home. From this relationship, a new focused program exists today throughout our community to do what is right for Christ's lesser beings.

Our three rescued cats sit on the bathroom counters and watch intently as we place a full and sleeping kitten back in its warm bed and then wrap its crying sibling in a warm cloth to begin the feeding process.

Our prayer is that these five little creations of God will find a loving home....for as we have witnessed from Hogan, Aubie and especially Peanut, much joy can fill your heart from creatures that only need a chance...

Philippians 3:20

But our citizenship is in heaven, and from it we await a Savior, The Lord Jesus Christ, who will transform our lowly body to be like His glorious body, by the power that enables Him even to subject all things to Himself. (ESV)

I love to cook.

Not real great at it, but I am adventurous on occasion. I had chosen a new recipe, and preparation for Thursday's dinner had begun in earnest. Quietly, my wife, Suzanne, walked up behind me, put her arms around my waist and said, "Mike, I just got a call, Sid didn't make it.

He passed away late this morning ."

I needed her loving arms for those words she spoke I had expected but did not want to hear. I had visited Sid at Vanderbilt Hospital ICU just three days before.

I was not ready to let him go.

Early December 2012, my close friend, Sid, called and told me he had been diagnosed with leukemia.

He knew it would be a long fight, but one he planned on winning.

I told him I was in his corner and to keep me on his 'speed dial'. By spring 2013, Sid had completed his chemo and stem cell treatment and was in remission.

We were relieved and absolutely elated. Our elation was short-lived, however, as the leukemia reappeared just a few months later. This time Christ would call him home. Sherry, his wife, asked me to do the Witness of Remembrance at his Memorial--an honor I didn't deserve, but one I put my heart into. I presented the following eulogy

It is fall, 1982.

My three wingmen and I have just completed a low altitude combat training mission near the East German border.

We are recovering our F-15 fighter aircraft to a British airbase in West Germany. We will spend the next three days flying with American A-10 'Warthog' ground attack fighters deployed there.

As I approach to land, the tower controller transmits on the radio instructing two A-10s to hold short of the runway. He then tells me to check my landing gear down and issues me a clearance to land. I reply, "Eagle 1, gear down and locked, cleared to land." About 20 feet over the runway, I hear on frequency, "Is that Mike Ware?"

Distracted, I forget to flare the aircraft and accomplish what we refer to as a 'controlled crash' landing. Then I hear the same voice say, "Nice landing."

I have no clue who was at this strange base that could recognize my voice.

About four hours later, I enter the Officer's Open Mess, and I hear, "Nice landing!"

A smiling Captain Sid, A-10 pilot, exits a crowd of pilots and, as I reach to shake his hand, he slaps my hand away and gives me a big bear hug. We had become friends while assigned as instructor pilots years before.

We had lost touch over the last three plus years as the Air Force had reassigned us to different weapon systems.

We vowed not to let that happen again. Life in the military would prove that difficult.

Thirteen years later, we would both join FedEx as pilots, move to the same town, and make good on our friendship promise. "The Dash Between", a Ron Tranmer poem, talks of looking at his loved one's tombstone; he sees date of birth and date of death separated by a tiny dash.

He talks of how the two dates are insignificant to the 'dates represented by the dash' -- the years God gives you to 'enthusiastically run the race that He has for you,' as written by the Apostle Paul.

Sid's dash represents years much shorter than any of us wanted; but Christ called, and he arose.

As I reflect on Sid's dashed years, they were lived enthusiastically

Professionally, Sid grew:

farmer, 4Her, high school graduate, college graduate, Air Force Lieutenant, student pilot, pilot, instructor pilot, evaluator pilot, fighter pilot, staff officer, executive officer, combat crew director, Lieutenant Colonel retired, cargo pilot, First Officer, airline captain, and line check airman.

Interspersed are terms such as top graduate and distinguished graduate.

All these monikers had to be earned against America's finest.

They reflected the professionalism, talent, commitment, loyalty, persistence, focus, and patriotism with which Sid attacked every challenge. But these pale in comparison to what Sid held as important in his dash years. Sid's list would be:

Son:

Son of two loving, wonderful parents who nurtured an Iowa farm boy that, as Casey Kasum would say, 'kept his feet firmly planted but reached for the stars'

.

Brother:

Brother to Sharon and Steve.

Learned of sibling rivalry, conflict resolution, sharing, sibling support, and sibling love. When Sid needed stem cells, sister Sharon was a perfect match and donated her cells so Sid would have a fighting chance.

When Sharon died of her own battle with cancer, Sid texted me, " My only comfort is knowing that Sharon's blood is helping transport the tears to my eyes that I now shed for her."

Husband: Sherry, Sid's soulmate for life.

They never considered the relationship 50-50 when they arose each morning--it was at least 70-30 for the other.

Love, serve, give, respect and encourage. Father:

Kelly, Jayson, and Kristina.

It is said that when you have a child, it's like taking your heart out of your chest, wrapping it in a blanket and loving it more than yourself...and so it was with Sid.

And, when you can get a fighter pilot to love something more than himself, that's God-given! Grandfather:

Sheer joy.

'Gramps' believed totally in the 'spoiling of grandkids' but didn't want to give them back.

You did not want to mess with his trips to Texas or the kids' visits to the Gramp's Farm Animal Petting Zoo.... Friend:

He was a text or phone call away.

He valued all his friendships.

Confidant, mentor, listener.

Giving of whatever he had.

About five years ago, he called and said that he and Sherry were spending three weeks at their new place in Cabo San Lucas.

Their family couldn't make it the first week so they went to their A-list of friends and wondered if Suzanne and I would like to join them.

Needless to say I said yes!

Then I said I was honored to be on his A-list.

A short silence followed, then he said. " Mike, Suzanne is on our A-list.

We know you are a package deal, so you can come.

You are on a list, but since Sherry is listening, I'd rather not say which one."

What a kidder...?

Son, brother, husband, father, grandfather, friend.

These titles are what defined the love, the work, the compassion, and the worth of Sid's dashed years.

We who were part of Sid's life know that we are better people because we shared valuable moments in those dashed years.

I know when Sid arrived at the Pearly Gates, St. Peter pulled out the key, looked at him and said, "Nice landing, Sid. Welcome, good and faithful servant."

As I prepared the above eulogy, I was forced to reflect on how my 'dashed years' are going. Needless to say, there is plenty of work to be done.

Christ tells us we do not have to do it alone...He is there to love us and guide us so we can win the race we are called to run during our dash years.

All we need to do is ask for Him to come into our lives.

He will show us the way to our own nice landing.

Keep Smilin',

Mike

who by God's power are protected through faith for a salvation ready to be revealed in the last time. This brings you great joy, although you may have to suffer for a short time in various trials.

1 Peter 1: 5 - 6

The Old Grade School

I sit on the top concrete step that leads to the small front porch of my father's ranch style home.

Four 100+ year-old maple trees tower into the clear blue sky providing respite from the setting spring sun. To the east I gaze at the familiar rising terrain of the Allegheny Mountains and remember the many days I spent hunting those wooded ridges.

My 91 year-old father sits five feet to my left on the porch enjoying the cool western breeze as a chorus of robins sings their evening cantata.

"There were only three of us bidding on this place when the county school board put it up for sale at a public auction.

Your mom really wanted to live here.

One bidder found out that we were going to convert this old grade school into our home and dropped out of the bidding.

A friend suggested we raise our bid significantly and see how serious the other lone bidder was in continuing the process.

We did and we won.

That was over 35 years ago. Your mom loved this house from the moment we completed the renovation and moved in.

I still love it here."

As my Dad goes silent, I am transported back some 50 years to another time when I was sitting on this exact step.

The lunchtime game of dodgeball was being hotly contested on the single lane road in front of our small town's lone two-room grade school.

The sidewalk in front of the school was one sideline and a line of maple trees was the other.

The two teams were evenly matched with kids from grades 1-3 (east classroom) inter-mixed with grades 4-6 upper classmen (west classroom).

On this day, I, a second grader, was relegated to being a fan, restricted to sitting on the top concrete step by our headmaster and grades 4-6 teacher, Mr. Tacy.

Rules were rules:

if you went home for lunch, you could not return to school until 12:45 pm, 15 minutes before resumption of classes.

If you did return before 12:45 pm,

it was on the steps you sat...and Mr. Tacy enforced the rules, often in a very intimidating way. Why I would ever want to skip the marvelous lunches prepared in the school's basement cafeteria by Mrs. Bartlett, my best friend Ron's mother, I don't remember...but this day I did.

And now my compassionate teacher, Miss Hoffman, was sitting beside me for encouragement and comfort as I watched in agony as my classmates ran, laughed, and played the game I loved so well. I was learning a life lesson in my new school.

We had just moved from our farm on Becky's Creek to an apartment attached to the ESSO gas station my parents were leasing.

Dad, a coal miner, needed a back-up profession as the coal mines were a volatile trade in those day.

Moving to Huttonsville, population 100, had its advantages: our new home had an indoor bathroom and running water, Mom allowed us kids one soda pop a day (but not before 10 am), and we got to attend a school with greater than one room, also with indoor facilities.

The transition had been easy as the move only encompassed 4 miles and, at that time, everyone "up the Tygarts Valley" knew each other.

For the next two and one half years I would create endless childhood memories in the old grade school.

Twice, yes twice, I was eliminated from spelling bees for WEATHER instead of WHETHER.

Many a recess I would swing on the large six-swing metal structure in the backyard playground trying to go higher than five of my friends.

Often I would act in the holiday school plays where I would say things like "put in my thumb and pull out a plum" to the delight of my parents.

Outside of the academic atmosphere, the grade school was also the focal point of the town's activities: Halloween parties, wedding receptions, and voting day activities occurred in the basement cafeteria. But as a new school and community center was built, the old school closed and, years later, was placed on the auction block.

Today, as I walk through my Dad's house recalling all the age old lessons learned, I can still show you the corner that, due to throwing a spitball at one of the Currence sisters, required my extended presence and that of my nose against the wall to avoid the dreaded paddling from Mr. Tacy; or the exact spot where I spent hours practicing cursive writing attempting to master the neat, scripted nature of the alphabet posted above the large blackboard. I can also show you the enclosed porch added by my folks that has held many a family/friends gathering...again allowing a place for the community to meet in unison and love.

Life is much like the Old Grade School.

Often we may find ourselves confined to the lonely outside steps while the excitement of life plays on the earthly stage in front of us.

But those steps are a critical part of a solid foundation and all we need is the reassurance of our great, compassionate Teacher to put His loving arms around us.

He can lead us into the comfortable confines of His magnificent structure to again learn, socialize, and succeed on life's stage. He doesn't promise that all will be perfect; human failures of temptations accepted, friend failures, family conflicts, religious uncertainties, etc. may relegate us to those cold steps -- learning life's lessons and showing us why we need His amazing presence.

What He does promise is that if you ask, through His unfailing grace He will allow you back into His home....more magnificent and comfortable. The corners where you once stood in humiliation will still be there, but His forgiveness has the blackboard erased clean, and we can sit in His presence while we attempt to master a human life scripted so beautifully by His Son.

Keep Smilin', Mike

The Tin Chicken


I lie awake listening to the creaks and shudders of our two-story farmhouse as it strains to shelter our family from the cold winter wind. Snow earlier in the day had made for an angelic nature picture of our nine acres sitting atop a small rise in the scenic Tygart Valley of West Virginia. The welcomed snowfall ensured that the visitor I expected later that night would have ideal landing conditions so he could deliver his presents. He would then feast on the homemade cookies my mom and I baked earlier that day and prominently placed next to a glass of milk on our kitchen table. As I struggle against sleep, I suddenly hear a song arise from another bedroom–"Here comes Santa Claus..." My older brother and I join the chorus led by my two sisters. For the next 15 minutes, my parents enjoy a serenade of Christmas songs.

The year was 1957. My dad, a coal miner, had moved our family of six plus one to a farm a couple years prior. I say 'six plus one' because some time before my six years of life, my great uncle, Jim, had shown up for dinner one night with a paper sack containing all his worldly goods...Mom and Dad invited him to stay. Uncle Jim proved to be a God send for me...many a day you would find this 80-year-old man leading me to the wonders of nature presented by the woods, fields, and streams that surrounded our place. His many life stories captivated me--my favorite being those of the Indians that roamed the same woods where we were now roaming. Now, as fall had given way to winter and the Christmas holidays approached, Uncle Jim joined with the rest of the family to raise my excitement, as I was the only member not aware of the 'true' meaning of Santa Claus.

The week prior to Christmas was filled with backcountry-style activities–the best being my siblings and me 'starring' in our small Methodist church's Christmas play. My Mom had even driven me the 19 miles to our nearest Montgomery Ward Department Store where Santa laughed and listened carefully to what I wanted for Christmas. We came home where Dad and Uncle Jim had cut our Christmas tree and it stood bare in our dining room between our piano and dining room table. A couple hours later, large Christmas lights of all colors encircled the tree lighting silver tinsel and other festive decorations. The days could not pass fast enough for me for I knew a very special day was just around the corner.

Christmas Eve dawned with snow...and lots of it. There was no doubt there would be a white Christmas. Living on the farm, we all had chores, and they didn't allow a day off: shoveling paths to our outhouse, coal house, and chicken house; feeding the chickens; gathering eggs; drawing water from the well as we had no running water in the house; refilling our coal buckets for our two coal stoves, to name a few. Complaining was not an option as everyone joined in. Food was prepared, and at the end of the day, everyone got to open one of their presents with much fanfare as we sat as a family around the potbelly stove in our living room. My mom and I carefully chose the cookies and poured the milk...Santa's snack was ready and bedtime was upon us. Dad banked the coal stoves, and we all retired to our upstairs bedrooms, except for Uncle Jim who had a room downstairs. And shortly, the singing began..."Jingle Bells, Jingle Bells...."

The sun was not yet rising above the majestic mountains that surrounded our valley when we kids left our bedrooms and joined together at the top of the stairs. Sleepy-eyed parents appeared from their nesting area jokingly pleading with us to go back to bed...no way that was happening. Being the youngest, I was allowed to lead the charge and down the 15 steps we bounded. There, in the dining room, Santa had paid a visit, leaving each of us a present and on further investigation, had eaten half of his cookies and drank most of his milk. I raced to my gift. It was a dart pistol and darts with rubber suction cups that you shot at a bull's-eye on a large tin chicken...and, if you hit the bull's-eye, the chicken laid an egg (which was actually a Ping-Pong ball). This was really great. I grabbed the chicken and employed Uncle Jim to help me set up my shooting gallery. For the next couple of hours, I had no idea what anyone else received for Christmas, but Uncle Jim and I got one tin chicken to lay a whole lot of eggs.

There were no batteries. There were no blinking lights, video displays or electronic voices when the certain buttons were pushed. But there was a natural setting right out of a Norman Rockwell painting with children singing Christmas carols, an old man sitting with a child unselfishly showing his love, and loving parents sacrificing more than they could probably afford to share Christ's love with their family. Times were different in 1957, but even today as my family prepares for the holiday season, we do not lose sight of where our roots lie. We give many more gifts, and we include batteries with most of them...but we remember why Christ was born. We ensure that we give Christ's most precious gift, that of LOVE. We read the story of His birth...and we thank Him for sitting by us and showing us each day how much He loves us. And we sing..."Silent night, holy night...".

Mike Ware, published author and member of Collierville Christian Writers Group.



Third Class Ticket

Colossians 3:23

It's the 10:05 service on Sunday morning. Jay approaches the microphone...and he immediately starts talking about ME....at least it seems that way. There's a stagecoach with three classes of tickets. 1st Class: good seat and stay inside. 2nd Class: good seat but you have to get out if a breakdown occurs. 3rd Class: a seat and if a breakdown occurs, you get out and help fix the problem. He asks "which class Christian are you, 1st Class?" I sheepishly look around to see if folks are staring at me. Nope, most folks appear to be sheepishly looking around to see if anyone else is staring at them.

For once I seem to be a member of the majority. Hey, I paid good money for this seat, and now you want me to actually get out of my comfort zone and do something? Well, yes, as Jay and the Council On Ministries have established: our church does need all of us to rise and help to "Know Christ and Make Him Known." Every Member Involved (EMI) is the goal. For you see, we need everyone to use his/her gifts to serve if we are to meet our potential.

I know about 1st Class Seats, especially in the workplace.

I've been there. It was a special day. I had been working for H,W,&C Coal Company for two weeks. But I hadn't really been doing the job I was hired for. I'd been placed in "1st Class," and initially that was fine with me. My Dad, the 'W" in H,W,&C, had finally relented and allowed me to go to work at their small coal mine. He never wanted me near the mines, and as an incoming junior at WVU, he had hopes that I would actually become an Electrical Engineer and not a coal miner (noting that coal mining was rated the #1 most dangerous job in America). But I pleaded with him to allow me to work with him so I could "earn some real money" during the summer to supplement my ROTC scholarship. When the son of "H" of H,W,&C was put to work, the stage was set and I was hired as the evening shift's (3 pm-midnight) electrician/mechanic; however, I was restricted to staying outside, never to venture underground. Unfortunately, in a coalmine most of the machinery breakdowns occur underground, so I rarely was able to do my job, leaving Dad to fix the problems the next day as he was the day shift's electrician/mechanic. Good naturedly, the other miners were having a field day with "the college boy whose Daddy needed to protect him," and my Dad, with his great sense of humor, probably got quite a charge out of it, too! But I was not an effective member of the team; other folks had to fill the void of my participation limitation as it was. I understood my father's concern, and after much cajoling, I had finally convinced Dad that I needed to go underground.

And today was that day.

Foster, a 60+ year-old lifelong miner, was my mentor. First we had to go over all the safety rules. What do you do if you hear rocks falling from the Top? Answer: run as fast as you can out of the mine. Ok. What do you do when you hear the timbers that support the Top start cracking? Answer: run as fast as you can out of the mine. Ok. What do you do if you hear an explosion? I'm guessing here, but run as fast as you can out of the mine?? Think I got it. If a guy burps? Answer: run as...

We climb on a buggy, a 4-wheeled 8ft by 12ft mass of steel that weighs several tons and start our ride into the mines. Once we had traveled away from the entrance, Foster stopped and turned off the buggy's headlamp, and then we both turned off our miner's lights mounted on our hard hats—IT WAS DARK! I mean, total absence of light! Foster pointed out that there is no running in this situation, you would have to crawl and feel the sides to escape (the height of the caves we were in was between 4ft and 5.5ft with a width of 14ft). We turn our lights back on, and deeper into the mine we go. I can hear activity deep in the mine. Foster stops the buggy and says, "that's strange…" And then...BOOOOOOM! A tremendous explosion! Air comes rushing past us! Dust reduces visibility.

I'm off the buggy in about 1 nanosecond—bent over, trying to run back the way we came. There was water in the coal ruts, which causes my feet to slip right out from under me. As I regain my composure, I hear raucous laughter coming from all around me. As several other miners' lights illuminate, Foster walks up and put his arm around me, and says "Congratulations on becoming a real coal miner." I respond, "But what about the explosion?" He replies, "I guess I forgot to mention that we were going to be dynamiting the coal and rock at the face of the mine.

We do that every couple days. Makes quite a noise, doesn't it?" More laughter and several slaps on my back clarified I was one of them. My 3rd Class ticket had been punched. It felt good. For the next two summers and holidays, I enjoyed being an evening shift coalminer. My last summer in the mines was really special; I was transferred to day shift and worked side by side with my Dad. I'm back in tune with Jay now. He's talking about how we can take that leap from Class 1 or 2 to that special "3rd Class Ticket." Folks have been doing it for 2000+ years. The Sadducees and Pharisees (who were the original 1st Class ticket holders) had it easy until a "3rd Class" Rabbi taught a message of forgiveness and mercy and service and grace and hope and love. His life and His death drew a multitude of followers into the most dangerous profession of that time--that of being a Christ follower. So today, we can pick up a 3rd Class Ticket; we just need to take that first step and experience that "tremendous explosion" of love by becoming a true disciple for Christ—the only "danger" is getting hooked on the feeling.

By taking this step, encouraging others to follow, and mentoring as we go, we can do what Ed from Rio Bravo said we should all do: "Go work where God is working."

Keep smilin', Mike
---

---




---

Mike War

THE GREATEST PAIN Philippians 3:20-21:

...the lord Jesus Christ, who will transform these humble bodies of ours into the likeness of his glorious body....

A short time ago, I was home helping my siblings take care of my bedridden Mother. This once powerful lady left home at age 17 to become a WWII "Rosie the Riveter", a seamstress, entrepreneur, Hospice volunteer, a loving wife, and a Christian mother of four.

As I sat at the foot of her bed reading to her the book she had chosen,

90 Minutes In Heaven

, I would say "Doesn't heaven sound glorious, Mom?" and she would respond in her all too familiar, "Yeah…" And then on January 30 as she sat in her favorite chair with her loving family surrounding her, Mom's heart took its last beat, and her many years of physical pain ended.

You cannot prepare for the personal pain you experience with the loss of a loved one. A pain that recurs at unexpected times and seems to be as intense as at the very moment of loss. Jesus walked the earth and experienced our human pain in the wilderness, during His ministry and on Good Friday. He also felt the pain of our sins and because He loved us so very much, He died so that one day we will have the opportunity to join Him in a place of no pain.

Prayer: Lord God, thank you for your grace and your unfailing love that gives us strength to endure life's pain.

Loving Father, thank you for your Son...that our bodies can be made whole in Your heavenly presence. Amen.

Keep Smilin', Mike
Powered by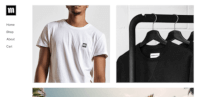 Create your own unique website with customizable templates.